Volunteer Opportunities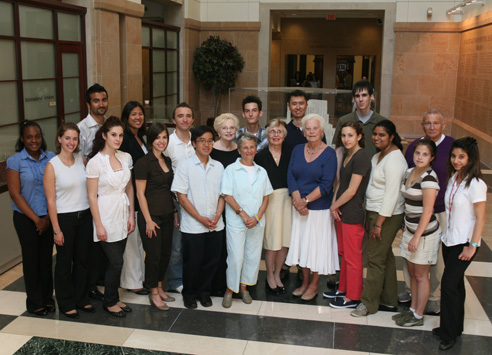 Welcome
NewYork-Presbyterian Hospital volunteers are warm and caring individuals who give back to their community. Volunteers offer their time, talent and dedication throughout the hospital in patient care and clerical settings providing an extra dimension of care to our patients and families. Volunteers are a vital part of NewYork-Presbyterian Hospital with more than 3000 volunteers currently serving across our five locations. Our volunteers come from unique backgrounds but are commonly interested in helping others. The care they provide is invaluable to patients and families.
Volunteers are asked to give a minimum of four hours a week for at least six months. There are a variety of volunteer roles to fit individual time schedules, abilities and interests. Volunteers may work directly with patients or choose work behind-the-scenes in clerical positions throughout the hospital.
To Volunteer
If you would like to volunteer at NewYork-Presbyterian, please choose the campus you prefer and then complete an application.
Top of page