Gifts of Retirement Plan Assets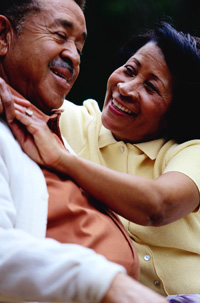 Many people are unaware that they can use their retirement plans to make a gift to NewYork-Presbyterian Hospital, and that using these funds can often be a most effective estate planning strategy. Retirement plans, including IRAs, Keoghs, 401(k)s and nonqualified deferred compensation may be subject to income, Federal and state estate taxes, and even excise taxes when plan holders die. These taxes can currently consume up to 75% of the assets in those plans. This tax bite makes retirement plans one of the worst assets to leave your family but one of the best vehicles for giving to NewYork-Presbyterian.
In fact, most donors will still choose to make their bequests with funds from their IRAs and other retirement plans for an important reason. Even with a reduced or eliminated estate tax, income taxes will still have to be paid on the retirement funds passed down to your children. By gifting these funds to the Hospital and directing other assets to your family, you may receive significant tax benefits while helping to ensure the future of the Hospital.
Recent tax law changes have effectively lowered the required distributions for many accounts, raising the possibility of larger gifts to pass on to your heirs. Congress has also made it easier to give funds from your plans to charity both during lifetime and through bequests – additional reasons to consider funding your lifetime or bequest gift with retirement plan assets.
Note: as you consider any charitable gift plan, please consult with your tax or financial advisor to determine the tax/financial implications for you and your family.
Top of page